Mahler's Das Lied von der Erde
Featuring JMU's music faculty chamber ensemble
Wed, Mar 18 @ 8 pm
CONCERT HALL
PHOTO BY MORITZ NÄHR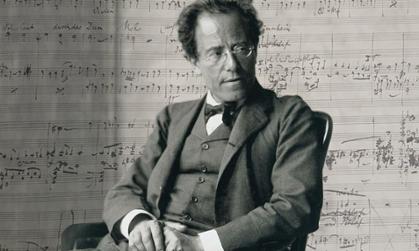 "Mahler's greatest symphony"
— Leonard Bernstein
Price
Regular:
 $20
Subscriber:
 $17
JMU Fac/Staff:
 $18
Senior (62+):
 $18
JMU Students:
 $8
STUDENT TICKETS: Box office only. One per ID. Cash only 1 1/2 hours before show.
TICKETS: Online, box office (in person at 147 Warsaw Ave. or by phone at 540.568.7000).
Seating: Reserved
Seventeen JMU School of Music faculty and alumna come together to perform an arrangement for chamber ensemble of Gustav Mahler's stirring song-symphony Das Lied von der Erde (The Song of the Earth), which consists of six songs based on a collection of Chinese poems about the joys and sorrows of life. Celebrated conductor and composer Leonard Bernstein called Das Lied von der Erde "Mahler's greatest symphony." This arrangement, which enhances the clarity and intimacy of this deeply affecting music, features the solo voices of tenor Jamison Walker and baritone Kevin McMillan under the direction of Foster Beyers.
https://jmuforbescenter.com/events/2020/03/18-mahlers-das-lied-von-der-erde.shtml